Seasonal eating is somewhat of a trend these days. It's almost hip. I like that.
It makes sense in more than one way. You get the freshest possible produce, no shipping of greenhouse grown tomatos (for example) outside of their growing season. You support your local growers and develop a sense of what's in season.
Most of us have lost the knowledge of what is growing in the region during the course of a year. That's where I came up with the idea of taking seasonal pictures at my local farmers market.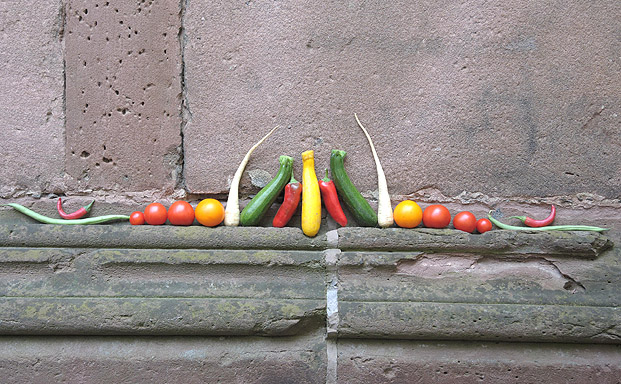 I'll let the pictures speak for themselves. Every month I take pictures at the farmers market in Freiburg, Germany to show you what's beeing sold that month. I started in 2013 with:
Here you can see some additional pictures of the farmers market at Münsterplatz in Freiburg.
Plus information about the growers and producers of the food sold there.
This is an external link to a website that was put together with great love and care by the makers of freiburg-schwarzwald.de . I can't guarantee correct and complete info here, but found it very helpful. It is only available in German, but most of the pictures speak for themselves.